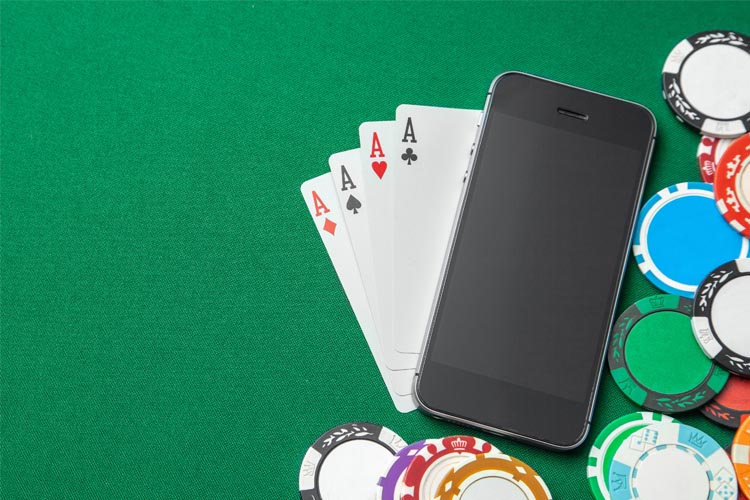 Online Gambling is a billion-dollar industry in the United States, and poker is no exception. But due to laws put in place by individual states, it is not legal to play poker online in all of them. Gaming Operators have been held to high identification, geolocation, and player identification standards as a result of regulations. This blog post will explore the history of online gambling law and introduce you to state-by-state legality for playing online poker with real money.
What is Online Poker?
Poker is one of the most popular card games ever. A seemingly simple game where you bet on cards you are dealt against other players betting on their hand. Wagers are played with chips (as tokens of value).
The nuance of poker involves not just taking mental note of the cards in one's own hand, but also those played by other players, cards that have been discarded by the dealer, and knowing what constitutes a strong hand. The human psychology element of bluffing - making judgments based on risk or rewards and learning how your opponents play - makes it a thoroughly rewarding and challenging game. When played for real money, in person or online, the rewards can be huge - but so can the losses. Hence the challenge.
With fast internet connections for computers and mobile phones becoming ubiquitous, more poker is played on screens over the internet. Any time someone is playing through a computer or phone in an online poker room, we consider them as an online poker player. Some online poker games take place with a live dealer and players joined together in person like a Zoom call.
Just because the tables, chatting, and cards are digital, doesn't mean the stakes are less real. Many online poker rooms use real money for their wagering.
Why is online poker so popular?
Since online poker provides real cash wagering from the convenience of any mobile device or computer, it is not surprising that online poker is popular and there are many online poker sites and apps for gamers to choose from.
Is online poker legal in the US?
Yes, but it is not legal to play poker online in all states of America. This is because different states have different laws about gambling. Basically, not all states allow online poker to be played within their borders. However, due to US federal law (The Wire Act) that prohibits moving funds for gambling of any type over state lines, all the players in a poker game must be within the state. As a result, operators of online poker rooms are responsible for assuring that only players in the same state are playing for real money.
When did the US legalize online poker?
The answer to this question is not apparent. There are a few layers of United States Legislation to review to provide the backdrop for online poker's legalization in the states.
Wire Act – Implications of 2011 and 2018 decisions
The 1961 Federal Wire Act, also known as the Interstate Wire Act, was the first major law enacted specifically targeting sports betting through wire communications between several states. It originally was to stop the spread of gambling (specifically Sportsbooking) through organized crime syndicates.
Unlawful Internet Gambling Enforcement Act
In 2006, the Unlawful Internet Gambling Enforcement Act was passed into law. This is a federal statute that prohibits online gambling on credit cards and other banking instruments. It became illegal to deposit money with an American bank for any form of internet gambling in 2008 (except in states where it is legal).
The UIGEA also amended the Wire Act prohibition against unlawful sports betting over wire or telephone lines to apply specifically to "unlawful" Internet activities as well as those involving wagering at racetracks and lotteries. The United States Department of Justice has stated: "Intrastate transactions are not considered covered by [the Wire Act]."
Some people may have thought this meant all forms of US online gambling are now illegal, but that is not the case!
"Black Friday"
According to PokerNews, The United States Government Enforcement Agency indicted a variety of websites including PokerStars, Full Tilt Poker, Absolute. On April 15, 2011, DOJ seized domain names for these sites, froze all funds, and served indictments. All of them except PokerStars broke up and players were without access to online poker funds and winnings. PokerStars worked fast and snagged an agreement from the US government. During the course of nearly three years, there has been a total payout of $114 million to 45,180 former Full Tilt members. This process concluded at the end of 2016 after the sticky legal battle subsided.
Changes to the Federal Wire Act
In 2019 the New Hampshire Lottery Commission filed suit against the federal government over the cancellation of its online platform NeoPollard. As of June 2021, The Federal Wire act has been essentially suspended for all non-sports betting forms of gambling. The Department of Justice has chosen not to appeal this motion - effectively allowing non-sport betting gambling operators to run their businesses from a federal level. NeoPollard posted about the decision on their blog, once it was official.
The United States Department of Justice has stated: "Intrastate transactions are not considered covered by [the Wire Act]." But even though there is no federal law for or against online poker, individual states can regulate it.
Each state now has the right to decide how to regulate and legalize online gambling.
Why does the law treat online poker differently than online gambling?
The laws governing gambling, including online poker is different from the law that governs other forms of Internet gambling. Why is this? The Wire Act is an old piece of legislation with implications from 1961 and its only goal is to prevent organized crime syndicates by keeping track of all bets made over wire communications.
Additionally, legislators have a tendency to treat "games of skill" more favorably than "games of chance". Such arguments have led to the wider legalization of "games of skill" like Poker and Sports Booking vs "games of chance" like Casino gaming.
Where can I play poker online in the US?
If you are looking for a place where it is legal to play real-money poker online in the US, see the map below. The states that allow real-money online poker are: Delaware, Michigan, Nevada, New Jersey, Pennsylvania, and West Virginia.
What will be the future of online poker?
Now that the U.S. market includes six states with legal online poker rooms it is possible that other states will follow suit. A convincing case for legalization can be made since the revenue and licensing fees and taxes on winnings can be a considerable financial boon to the state's economies. We've seen similar patterns for sports booking and online gambling. Despite operators' interest in new users in more states and players clamoring for online rooms, the timing of future online poker in more states can be unpredictable since it will require legislation on a state-by-state basis.
What solutions are critical for poker sites?
State laws are very specific when it comes to online poker and require adherence to operations being maintained within state boundaries. Likewise, operators must also be mindful of steering clear of interstate operations prohibited under federal law. As a result of this burgeoning industry, an ecosystem of software creators and operators has developed for a variety of application-specific requirements for operators of online poker sites. These requirements span the gamut from age and identity verification, financial services, anti-money laundering solutions, cyber security, fraud prevention, geolocation, and responsible gambling advocacy. Many of the software capabilities required by operators are being delivered via APIs and hosted service providers. Software-as-a-service solutions are available to validate identity, verify adequate wager call funds, and geolocate users - allowing poker site operators to deliver seamless gaming experiences.
What does this have to do with Location?
As Online Poker continues to grow in popularity, operators need to know that their software platforms can validate user location to ensure they are playing within legal jurisdictions. Poker site operators use geolocation services from providers like LocationSmart to perform their geolocation checks before wagering and real-money gaming takes place.
What does LocationSmart do for online poker operators?
Our easy-to-deploy API provides multi-source, real-time geolocation for online gaming, poker, and casino platforms.
We provide the tools to ensure gaming geolocation compliance capabilities - enabling legal, responsible online gaming fun. We work with gaming platform operators all around the world to confirm user location and give the "green light" to place their bets.
Learn how LocationSmart helps with Internet Gaming Compliance and grab our Mobile Gaming Product Brief.
We keep our customers compliant with regulations and jurisdictions. Read our Gaming Best Practices White Paper.