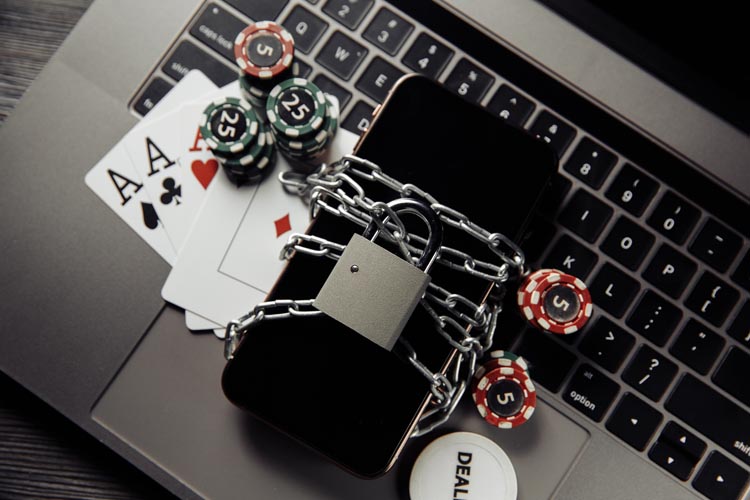 Online gaming regulation is evolving at the federal level, but states are the key to adoption since their own rules dictate how users may access such services. While most are approaching it cautiously, New Jersey's been a trailblazer.
Determined to say yes to both gaming fans and the tax revenue generated by a multi-billion dollar industry, their legislature was the first to legalize some forms of internet gaming within a strict regulatory framework.
Their resounding success has since been a model for other states to follow.

Gaming Compliance Oversight in New Jersey
New Jersey has a long tradition of enforcing gaming rules. In the public interest, The Division of Gaming Enforcement — New Jersey's oversight authority — was established in 1977 to ensure the industry's integrity. The department oversees all gambling operations from Atlantic City casinos to mobile gaming platforms. Under the Casino Control Act, they investigate all license applicants and prosecute regulatory violations.
New Jersey's Online Gaming History
New Jersey became the first state to legalize select forms of mobile gaming in November 2010. In-state sports betting was authorized in 2012, but it took five years of legal wrangling before out-of-state sports wagers were permitted in 2018.
New Jersey is now among the most progressive states in the nation when it comes to internet gaming, and it's leadership practices serve as a guide for other states looking to overcome a steep learning curve. Since given the green light, the industry has a near-perfect record for gaming compliance, and it has earned widespread public support. What is its secret for success? Mandating the use of geolocation services.
Why is location important?
Internet gaming is complicated — it's still illegal or only partially legal in some states. With few exceptions, online gaming platforms can cater only to in-state gamers unless they comply with other jurisdictions' rules. When players are on the move, managing compliance requires verifying their location throughout their gaming session. It takes robust technology to verify the location of gamers over the 45 various jurisdictions that currently allow some form of online or mobile wagering.
Applying for Gaming License in New Jersey
Gaming licenses in New Jersey are granted based on the types of games offered and other factors, such as business associations with land-based casinos. The process is relatively simple yet painstakingly detailed in its level of diligence.
All rules, updates, and recent regulatory changes are listed on New Jersey's Office of the Attorney General website — nj.gov/oag — and application forms are downloadable. Candidates should submit the appropriate regulatory fees along with hard copies of forms and supporting documents. A deposit of $100,000 is required, and once approved, the online gaming license is good for five years.
How does LocationSmart help with mobile gaming compliance?
LocationSmart is a leader in geolocation technology. They offer the best in real-time player location verification for mobile and desktop oriented gaming platforms, pinpointing location with a sophisticated four-pronged verification process, including:
IP Address - IP address narrows down a gamer's location to within a few miles. It's a good first step, but the increasing use of satellite connections, mobile gateways and anonymous VPNs makes it less than foolproof.

Browser Location - LocationSmart's browser location software for all broadly available commercial browsers accesses precise location data using Wi-Fi, Cell site, GPS and other signals as long as the end users provides their consent.

Device Profiling - Device Profiling technology helps verify and fine-tune location data by analyzing mobile devices for changes in use patterns suggesting potentially fraudulent activity. Real-time risk scores offer unmatched integrity, protecting platforms and their users against unauthorized use while bolstering gaming compliance.

Geofencing - LocationSmart's Smart Zone technology takes into account the complex boundaries of allowed (and non-allowed) geographic areas, device location and accuracy and regulator-established specifications to assess if a device is in or out of an authorized area with confidence.
Inspired by New Jersey's success, more than a dozen states now have online gaming legislation pending. By the end of 2020, many more will allow some form of internet wagering, but while gamers can celebrate, platforms should remain vigilant. As long as each jurisdiction has a different approach, selection of a robust and proven solution for online gaming compliance remains a must.