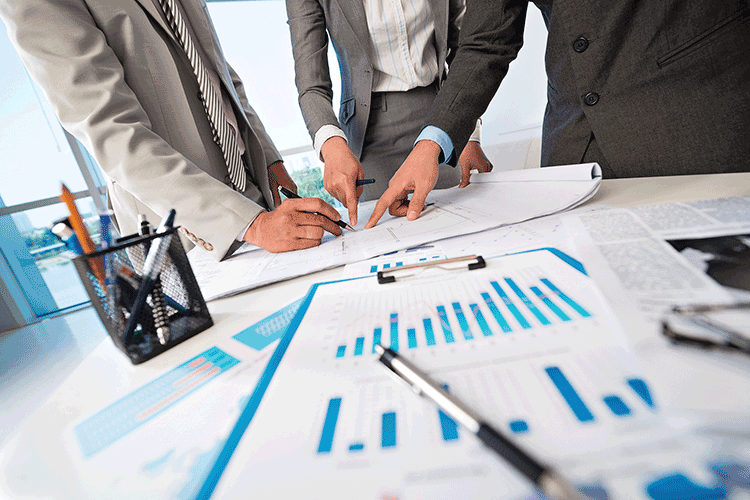 1) The world is mobile.
By 2021, Ericsson predicts there will be 9 billion mobile subscriptions, 7.7 billion mobile broadband subscriptions and 6.3 billion smartphone subscriptions. Smartphone subscriptions worldwide are expected to boast a 10.6 percent compound annual growth rate from 2015-2021 with the Asia/Pacific region gaining 1.7 billion new subscribers.
2) An app isn't enough.
The app landscape is cutthroat! Once an app is downloaded and opened, more than 75 percent of smartphone owners never use it again. Retention drops to 11 percent within the first week. Data from an app is only useful if smartphone owners open and engage with them on a consistent basis.
Also, there are still a large number of people who still have feature phones. A research group called Strategy Analytics estimated that 44 million basic or feature phones were sold in 2015 and this accounts for 2 percent of the global market. Those 44 million people will not be able to download and engage with your app.
For these reasons alone it behooves your business to consider integrating Cloud-based Location into your mobile strategy. Data gleaned from this technology will help ensure you reach customers and it can have a positive impact on ROI.
3) Location data delivers context for consumers, workers AND assets.
Location data from a mobile device provides a layer of context to any situation and this information can be critical for businesses and consumers. This is becoming increasingly relevant given the rise in mobile device usage, adoption of Internet of Things (IoT) technologies and transition to mobile workforces.
67% [of consumers] say [mobile device] tracking could improve their in-store experience (via MediaPost.com)
IoT has a total potential economic impact of $3.9 trillion to $11.1 trillion a year by 2025 (via McKinsey Global Institute)
The U.S. mobile worker population is expected to eclipse 105 million by 2020 (via the International Data Corporation)
Understanding when and from where mobile devices connect can assist enterprises with a host of core business functions from compliance, cybersecurity and compliance to proximity marketing and supply chain visibility. Currently, location data is utilized in supply chain management, transportation, gaming, financial transaction verification, emergency response, contact centers, workforce management, M2M, proximity marketing and more.
4) Location-based services provide global reach.
LocationSmart's reach extends to more than 15 billion devices across the world including over 430 million U.S. and Canada-based mobile subscribers. With LocationSmart's suite of location-based services, your business is capable of locating nearly every mobile device on the planet. Below are just a few of the technologies we use along with our reach.
Carrier Network Location - Cellular device location using cell site identity or trilateration via multiple cell sites

LocationSmart Reach - Over 430 million mobile devices in the U.S. and Canada


IP Location - Mapping of an IP address or MAC address to the real-world geographic location of an internet connected computing or mobile device (via IP Intelligence)

LocationSmart Reach - Over 3 billion connected devices anywhere in the world


Wi-Fi Location - Mapping of mobile devices utilizing data from Wi-Fi access points globally

LocationSmart Reach - Over 1.5 billion Wi-Fi access points


Global Site ID Location - Enables any GSM, Wi-Fi, CDMA or WCDMA device capable of reporting visible cell site or access point details to be located around the world, even while roaming

LocationSmart Reach - Available in over 200 countries and the Global Site ID Location Database contains 120 million cell sites worldwide with coverage of over 1.5 billion access points.
5) Easy adoption.
LocationSmart's cloud-based platform does not require an app or software download and can easily be integrated into new or existing programs. After integration, all users need to do is opt-in and then businesses will start receiving valuable real-time location data.

6) No CAPEX investment needed.
Location-based services from LocationSmart is not software, it's not an app and it's not a fraud measurement tool. The cloud-based platform used delivers content and context that businesses can incorporate into its existing tools and platforms to realize immediate ROI with no CAPEX.
For more information on the LocationSmart platform, please visit our Platform page.